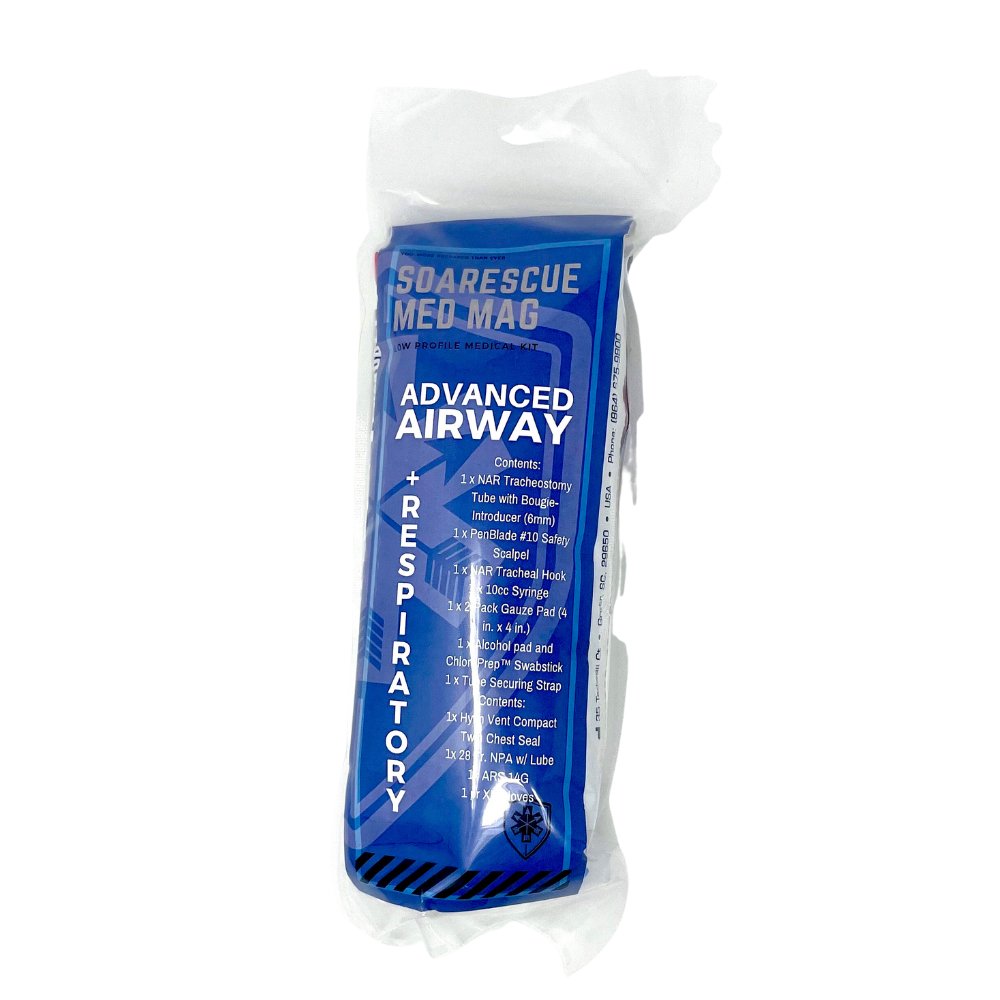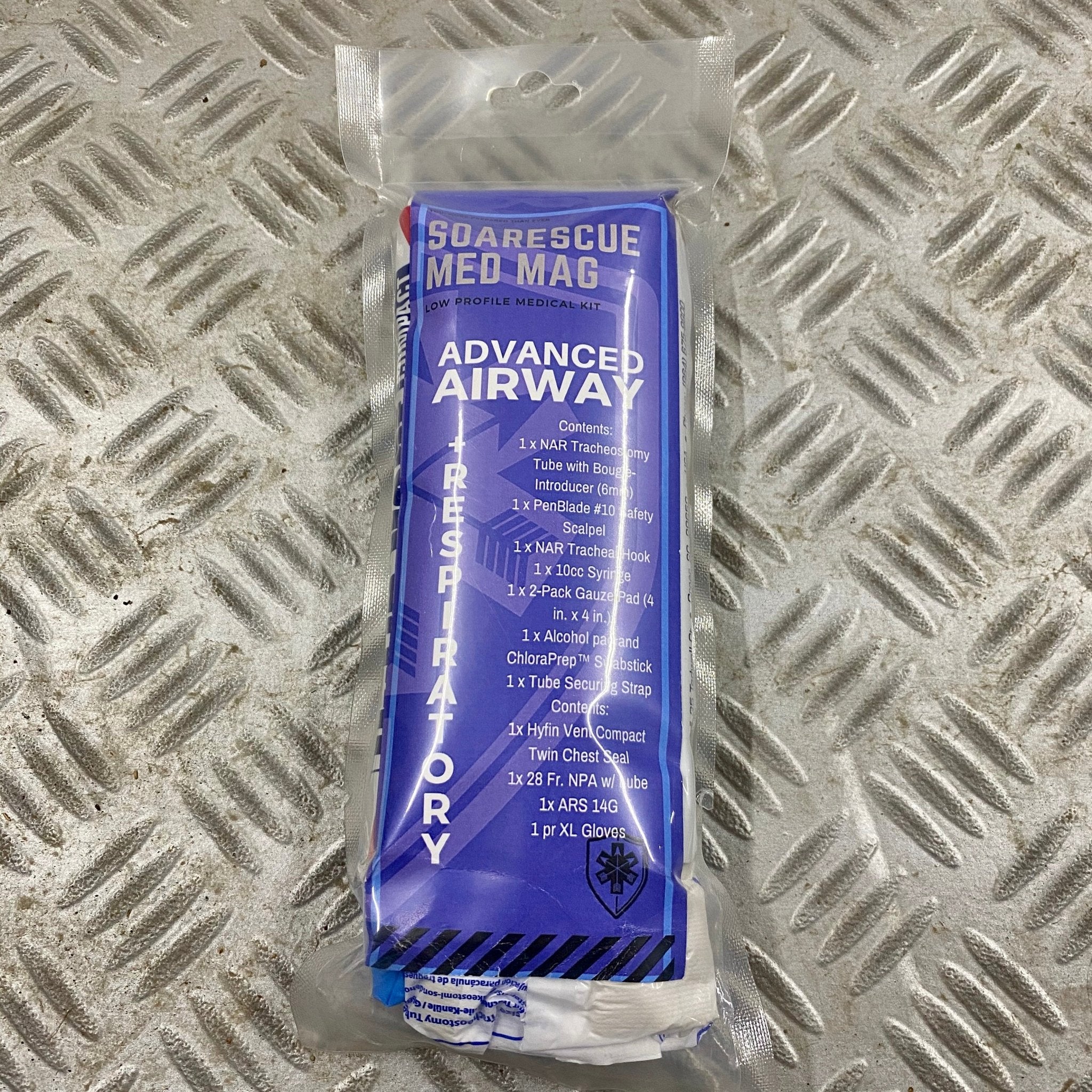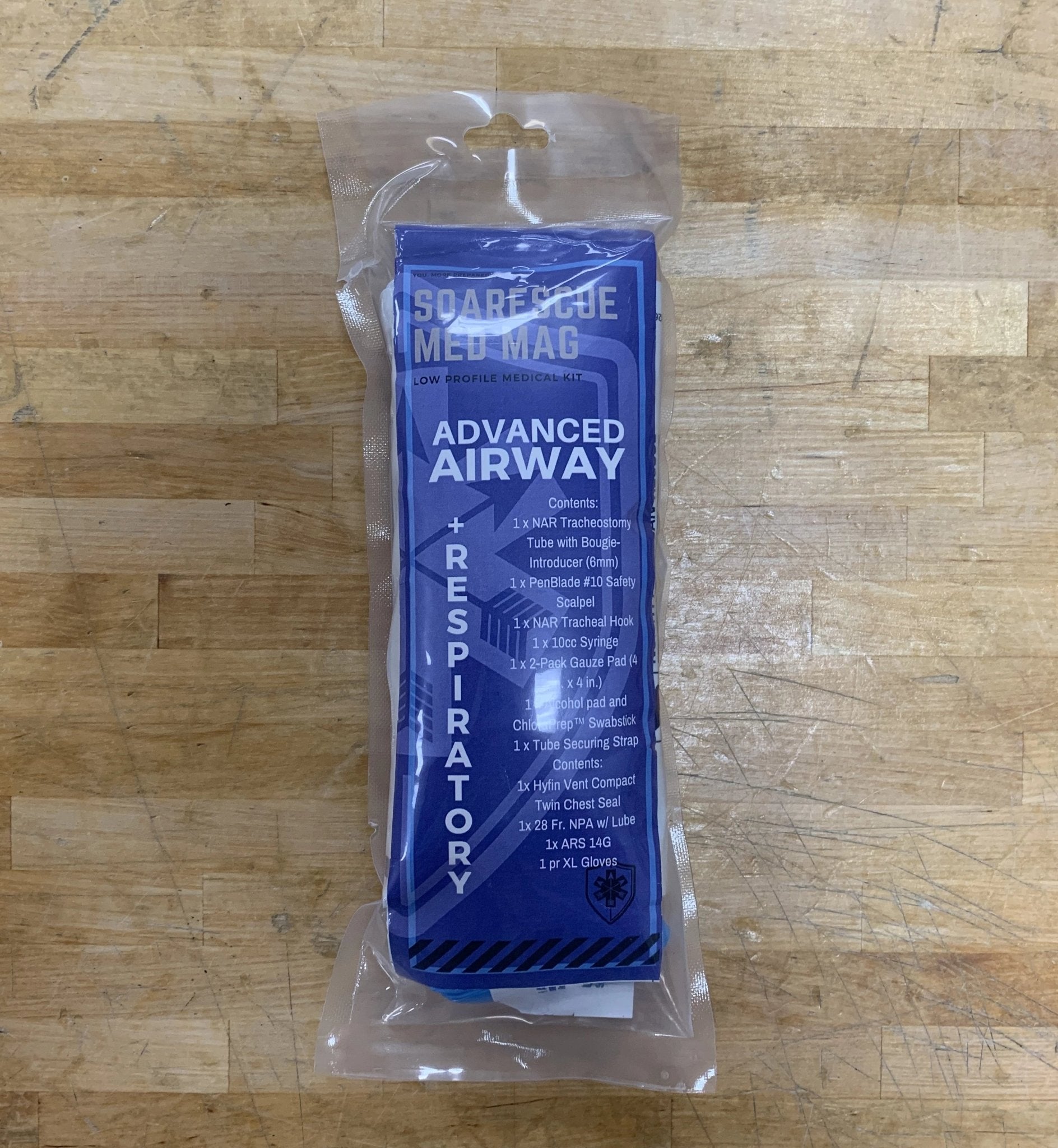 Advanced Airway + Respiratory MedMag
Credential Verification- I Am Authorized To Purchase This Product:
Yes
Introducing the Advanced Airway + Respiratory MedMag, the perfect compact solution for immediate action. Weighing only seven ounces, this lightweight kit seamlessly integrates into your existing gear. Carry it every day without bulk, and always be prepared for any airway and respiratory emergency.
Features
Part of the SOARescue MedMag series

Compact and lightweight design

Fits easily into magazine pouches

Seamless integration with existing gear

Low profile for discreet storage

Ready for immediate action
Grab your Advanced Airway + Respiratory MedMag today to embrace preparedness without compromising mobility. Elevate your medical kit game today!
What's included
1 alcohol pad

1 ChloraPrep™ swab stick

1 two-pack of gauze pads

1 PenBlade #10 safety scalpel

1 NAR tracheal hook

1 NAR 10cc syringe

1 NAR tracheostomy tube with bougie-introducer

1 tube securing strap

1 Hyfin compact twin

1 ARS decompression needle 

1 pair of large gloves
By purchasing this kit, you assert that you have the certifications required to purchase and use any items that require medical device authorization contained in this kit.  
**Requires Medical Device Authorization**
*** Domestic sales only. This product will not be sold internationally. *** 
Check out our other top selling MedMags: