Stretch budget dollars
Ordering for Agencies/Departments/Units
Why email back and forth wondering what price your agency will pay? Login and find out exactly how far your budget will go. Place recurring orders when you think about it, instead of having to wait and remember later what you needed to order. With our sales volume, expect to see immediate savings passed on to your agency.
From turnkey transformation of aircraft into ALS medical evacuation platforms to helping police departments source bandages, SOARescue has been in the background over the last decade helping put the right supplies in the right hands. We have built alliances across the both the medical and tactical industries to help source equipment at the best price possible. If you don't see a product listed on the Agency Sales page, we most likely have access to it but it is not listed yet. Reach out and we can have your product added to our page. Check out the Tailored Solutions page to find out what brands we have access to.
So how do you get started? There are a few simple steps:
Set up a free account. Go to the "login" link in the upper right corner, and in the middle of the page you'll see "create an account." Accounts must be created with agency/department/unit email address.
Email orders@soarescue.com with an agency/department/unit letterhead or equivalent stating you have purchasing authority.
Medical devices and medications must have a Medical Device Authorization signed by your Medical Director prior to purchase.
Please provide applicable documentation if requesting tax exempt status.
Please remember, when there are nationwide shortages of items at the manufacturer level, we are unable to make miracles happen (regularly). In the post-COVID world, there are still periodic shortages of items. We understand that these items are necessary to treat patients in your community or jurisdiction, but we are fulfilling orders as quickly as possible. Deploying units will have first priority of shipments, otherwise they will be on a first come/first serve basis. Prices subject to change from vendors.
We are excited to serve those who are out on the front lines taking care of their communities, and we look forward to working with you in the future.
Orders@SOARescue.com for any questions.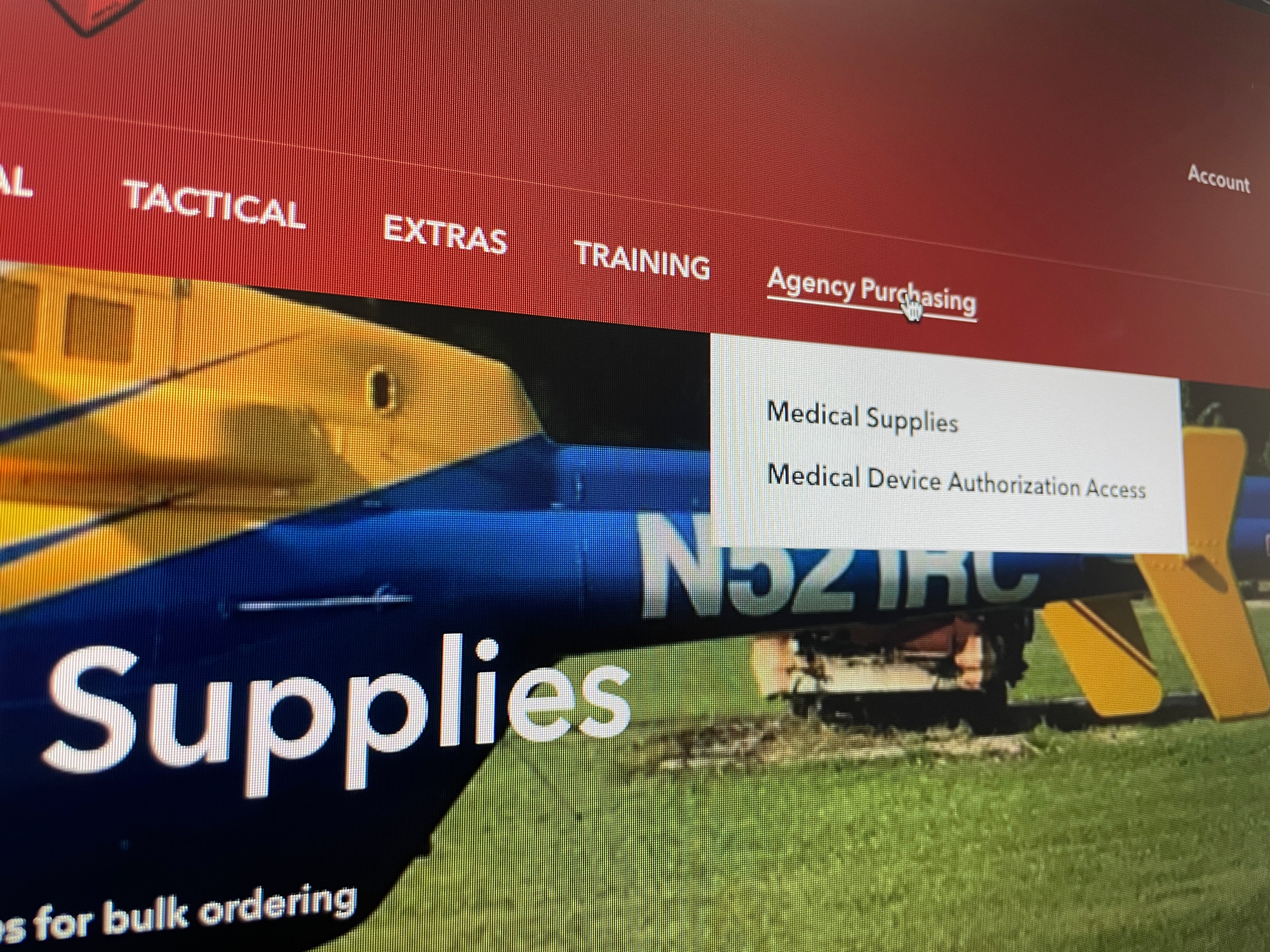 Next Step
After Approval
Log back into the website to see "Agency Sales" on the main menu. Check through the products and start ordering today.